Color always makes me smile. Although I love to see color, I don't always wear a ton of it. I prefer instead a more neutral palette accompanied by a pop of color in my bag or other accessory.  Or, sometimes I'll wear a pair of red pants mixed with a colorful coat or scarf to mix into my monochromatic outfit. In this article I will discuss the importance of color in your outfit and in your life!
Every time I meet a new customer at Nordstrom or a personal wardrobe client of mine, I quickly discuss my basic "Fashion 101" philosophy.
There are four elements of an outfit that make it interesting:
Color
Pattern
Texture
Shine
The first element is color and we (usually) need a pop of color to help jazz up our everyday look. For me, as I mentioned, I usually wear neutrals. I wear blue, grey, white, black or brown, so a pop of color in my shoe, or in a scarf, or even in my jewelry fits the bill.
Here are some examples of pops of color in my outfit: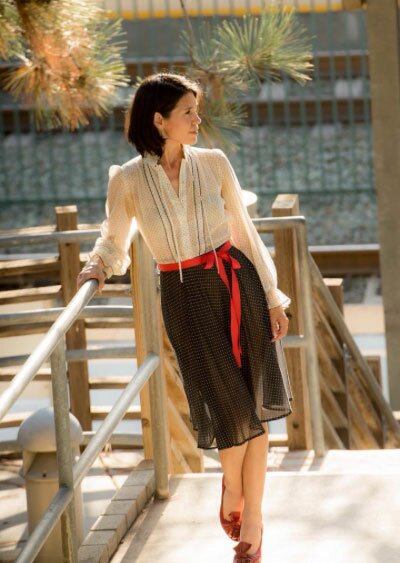 The second element to an interesting outfit is pattern. Pattern can be found in a blouse, pant, shoes or purse. You can also find subtle patterns in shoe laces or strappy sandals, woven belt or torn jeans! Bold and subtle patterns add visual interest to your look.
Here are some examples of pattern in my outfit: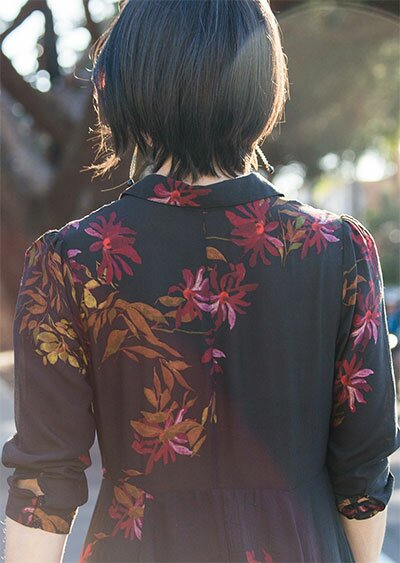 The third element of an interesting outfit is texture. When you mix denim jeans with a cotton t-shirt, and a silky scarf with leather shoes, you are creating texture. Add a pair of metal earrings or a straw hat and you're creating a more alluring and amusing outfit.
Here is a perfect example of incorporating texture in an outfit:
In the top left photo I'm wearing a cotton shirt, denim pants, leather shoes, straw hat, and woven handbag. There is so much more visual dimension when you have lots of texture. BTW: The easiest way to add texture is by adding layers. For instance: a vest, a scarf, a blazer, a tie, a hat. These articles all add to the texture of your over-all look.
The fourth and final element to your interesting outfit is shine. Jewelry, patent leather, a belt buckle, and glossy fabrics all constitute "shine". Shine adds sparkle and even if you're a minimalist like me, adding sparkle (however subtle) adds stimulation to your look.
Here are some examples of shine in my outfit: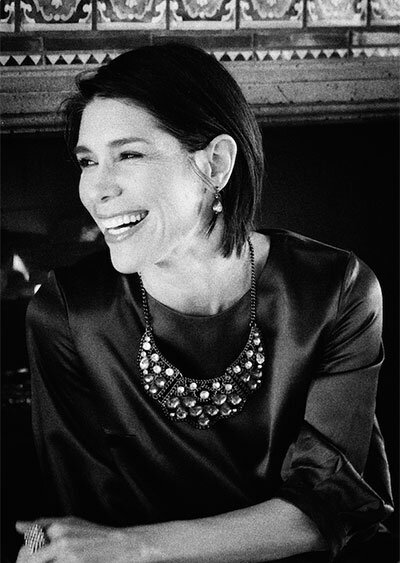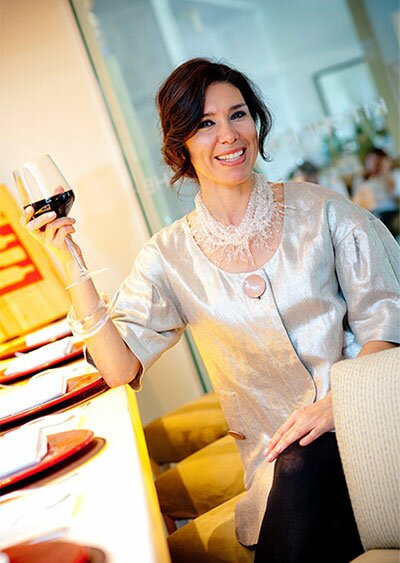 This basic Fashion 101 lesson helps remind me and my clients why an outfit is attractive or interesting. Basic looks can be tremendously exceptional just because they include a sampling of each of these elements. Jeans & a t-shirt can be an amazing ensemble when you add a riveted or animal print belt or patent leather shoe, or patterned scarf and gold cuff. It's that easy!
For more wardrobe articles click here